I cannot believe such evil people exist. how can anyone do this to a dog or any animal..this monster needs to be caught..and severely punished..its people like that who have no heart..no soul..arent even human..they are monsters..
Just before Christmas last year, Sue Naiden got an unimaginable call.
A man had reportedly hung a young golden retriever by his neck with a rope and threw acid onto his back. The dog miraculously survived the attack, and Trio Animal Foundation was contacted after the man dropped him off at someone's house and never returned.
"The family was too afraid to go on the record about him to the police," Naiden, president of Trio Animal Foundation, told. "We offered a $5,000 reward if someone would come forward with more information so we could catch this guy. They never did."
The dog, whom rescuers named Charlie, was in horrifying shape. He had been living with the acid burn wounds for days before he got any medical help. The painful burns covered most of his back and shoulders.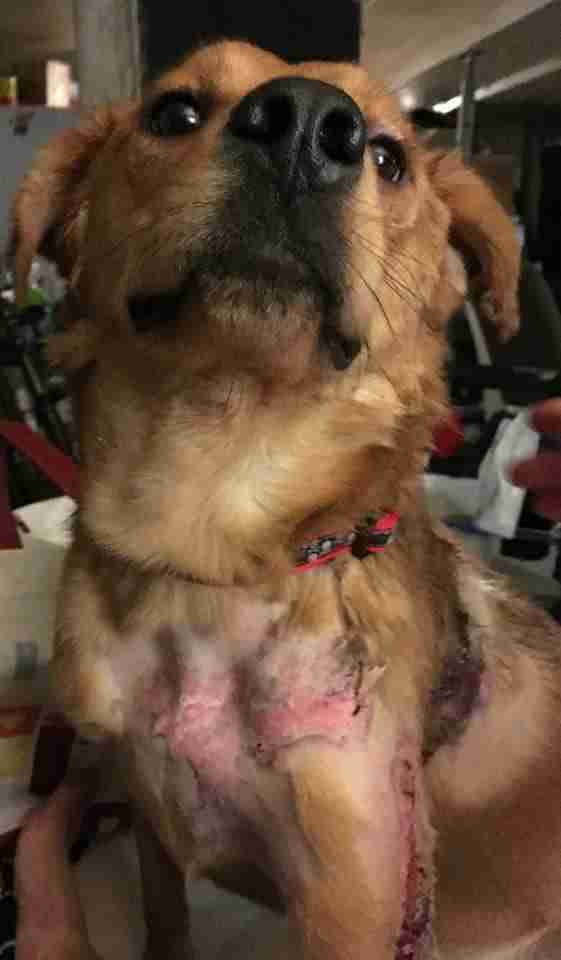 The rescue arranged immediate medical care at Delavan Lakes Vet Clinic in Wisconsin, which specializes in treating burns. Although Charlie didn't require any skin grafts, he had to undergo a few procedures to remove any dead tissue to encourage new skin growth.
Next Page: