We know that cats sometimes can live the very long life. But can you imagine the super senior cat at the age of twenty four? Because our story is just about such a cat. Yes, this is really wonderful and even unbelivable. Not so many animals can live so long. How do you think?
Anyway, this cute kitty managed to live the very long life. Now, she is alrady twenty four years old. She is as old as a lot of humans nowadays. But, she is still as cute as a little beautiful kitten. Nothing can change it, in my opinion. Just look at this adorable fur ball.
A super senior cat who was rescued at the ripe age of 23, just turned 24 — one year after she was saved from an uncertain fate. Meet Ora! Ora was surrendered to a city shelter in Chicago one year ago after she had been with her previous family since 1994. The old girl was lost and confused when she was placed in a kennel at the shelter.
At 23, the super senior cat was equivalent to over 100 in human years. She was incredibly affectionate and would start purring at the slightest touch. Shelter staff knew immediately that she didn't belong there and reached out to Facebook, pleading for help for the sweet senior cat.
Within 24 hours, Young at Heart Senior Pet Adoptions (a volunteer-based organization dedicated to the rescue and rehoming of mature and senior dogs and cats) stepped up to help. They transferred Ora to her new, comfortable home after her freedom ride.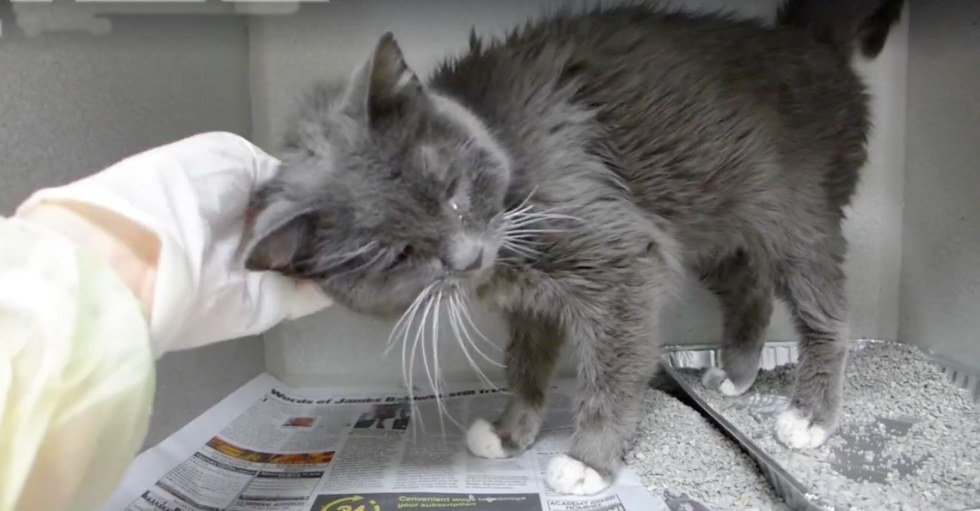 Next page: